I love lace. Lace is so mysterious, feminine and sexy! I love how you could see through a little, but cannot see it all, now That is sexy!
I have found this lovely Faithful Lace Dress in black color from Nasty Gal, an online boutique store. Nasty gal is found in 2006, they have a great collection of vintage clothes and new trendy desirable clothes. Their style is edgy, young, rebellious, sexy and urban.
Here is the dress from the front and the back. Photos taken by me.
You can have different color of slip under or only bra and panties to give it different looks. It's very versatile. The slip I chose was from Free People Printed Chiffon Petal Slip for right now only $29.99. When I got the slip a week ago on sale it was still $49.99. If you want something fun and flirty, I would recommend you to act quickly and get this slip.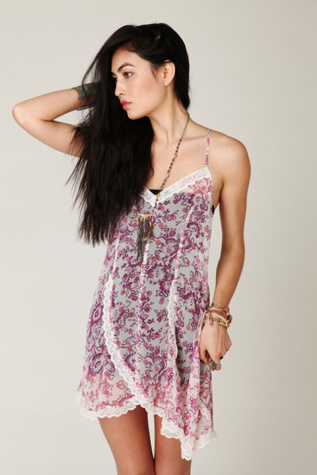 The black lace dress is $58 from Nasty gal. There is a similar looking  Gypsy Lace Dress from Free People for $128. As you can see the Gypsy lace dress is more refined, and a better fit to body which shows your curves, as oppose to, the Nasty gal black lace dress is much looser. However, $58 for the black lace dress is great price for it, and I may alter it to make it slimmer and fit me better.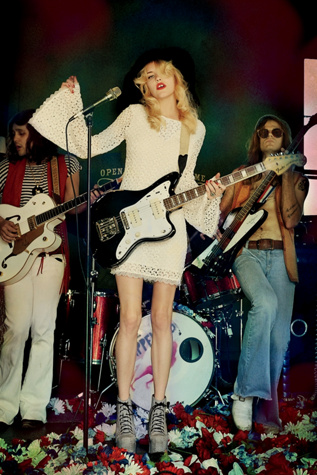 The ultimate Lace dress I really want is Priscilla Open Back Lace Bodycon Dress from Free People for $268, however, it is out of my price range unfortunately. If you have the money, and love lace, I would recommend you to get it while it lasts. It's just so gorgeous in so many ways. I love the fit of the dress, the loose sleeves and the gorgeous back of it. It absolutely shows your lovely curves, perfect for a girl with smaller breasts, so you could go braless and pull it off.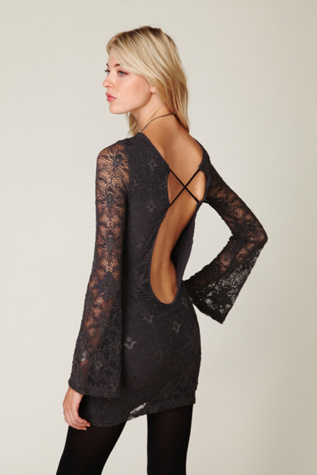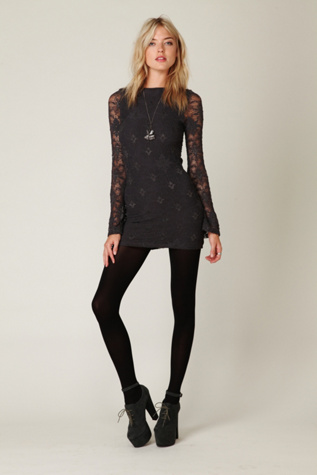 Next NQ Style entry, I will talk about some color.
Xoxo,
Nikki Qiao
Category: NQ Style
Tags: Austin, fashion, fashion blogger, photography, photography community, top 10 fashion bloggers, rising photographers, Nikon D90,DIY
Facts about Lace:
Lace is an openwork fabric, patterned with open holes in the work, made by machine or by hand. The holes can be formed via removal of threads or cloth from a previously woven fabric, but more often open spaces are created as part of the lace fabric. Lace-making is an ancient craft. True lace was not made until the late 15th and early 16th centuries. A true lace is created when a thread is looped, twisted or braided to other threads independently from a backing fabric.
Originally linen, silk, gold, or silver threads were used. Now lace is often made with cotton thread. Manufactured lace may be made ofsynthetic fiber. A few modern artists make lace with a fine copper or silver wire instead of thread.